CPS Optical provides the best Optical Management Service
Founded in 1980, Comprehensive Professional Systems Inc. (CPS) has built its core business working with union welfare funds, providing the best possible vision care for their members and eligible dependents. For almost 40 years, we have been a leader in the administration of vision care benefits, serving 2.5 million people.
Customer Support
CPS has advanced its business by providing quality customer service to our clients. Our staff of dedicated professionals is knowledgeable, courteous and helpful. When paired with our incredible network of optometrists, CPS is able to provide optical benefits in a personal manner.
CPS provides locations across a wide geographic area including:
The five boroughs of New York City, Nassau, Suffolk, Upstate New York, New Jersey, Connecticut, Florida and Pennsylvania.
Technology
Our secure provider website and telephone voice response system allow CPS providers to verify a patient's eligibility and obtain an approval code. The website and telephone eligibility system is available 24 hours a day, 7 days a week.
---
CPS offers administration of an organization's vision care benefits.
Let CPS free up your staff and save you money
We can take care of the administration of your organization's optical benefit. Our automated eligibility system can track the eligibility and benefit usage of your organization's members and their dependents. Providers obtain authorization to service patients through our online eligibility system or Interactive Voice Response telephone system. We provide the benefit usage reporting that your organization needs.
---
CPS offers eligibility through our online and telephone services.
The CPS eligibility system tracks benefit usage and is highly customizable to your organization's particular needs. Every organization has their own benefit time frame, be it calendar year, service year or some other custom period. The CPS eligibility system tracks your membership population based on the employment groups and subgroups you provide. Our system also can track split benefit usage and can handle special requirements for dependents.

The CPS eligibility system issues authorizations to providers to treat your organization's members and their dependents. This prevents fraud, and ensures that providers are paid for the services they render.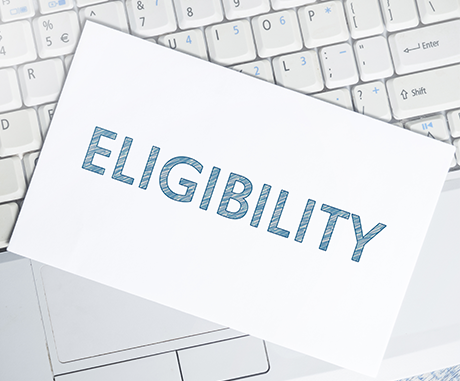 My association with Comprehensive Professional Systems over the years has been one of extreme satisfaction and success. Many of the goals of my practice have been met because of the efforts and professionalism of their company and personnel. I wholeheartedly recommend this association to any of my fellow optometrists.
In today's managed care environment Comprehensive Professional Systems provides a significant source of patients that wouldn't otherwise find their way to our office. Our health care systems necessitates that we make our services an option to as many people as possible and Comprehensive has been doing that successfully in my practice for over 25 years.
We have been proud to be part of the Comprehensive Professional Systems distinguished network of optometrists for over 30 years. Throughout the years, CPS has helped our practice grow exponentially. They have always provided us with managed care innovation, guidance and professionalism.